Renovation of forced draught cooling tower
THE CHALLENGE - cooling tower renovation with more than 25 years
The challenge is to renovate the interiors of a 4-cell forced draught cooling tower that is more than 25 years old in an important Andalusian food plant that was deteriorating due to the passage of time and the difficulty of doing maintenance as it had installed a filling of grids hung from support beams with an imminent risk of falling.
Drift eliminators and tower fillers are the key elements for the efficient operation of the cooling equipment and therefore of the entire cooling system.
Their cooling tower needed a new filler and drift eliminator system that had deteriorated due to the passage of time and the inclemency of the high temperatures of summer.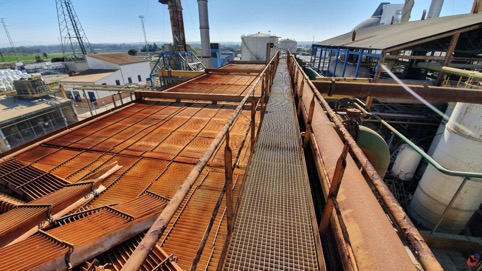 Droplet separators affected by sun and high summer temperatures over time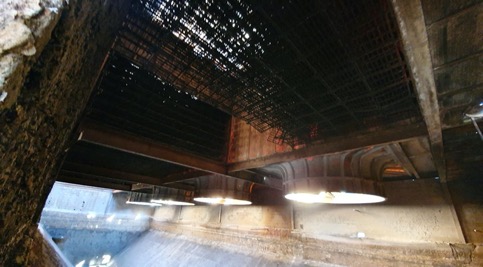 Filling of the cooling tower of suspended grids with risk of falling
Innovation in materials and designs in cooling tower fill technology leads to the installation of one that is more durable and has the possibility of cleaning and easy maintenance. A grate filler (GS) is selected. This filler, especially for water with high solids content, will be supported instead of suspended from the structure. It is made of 100% plastic, polypropylene, lightweight and anti-corrosive material. The grids are stacked on GRP grids supported on beams protected with epoxy resin. The new system of beams will give support to the whole, providing more security to the refrigeration equipment.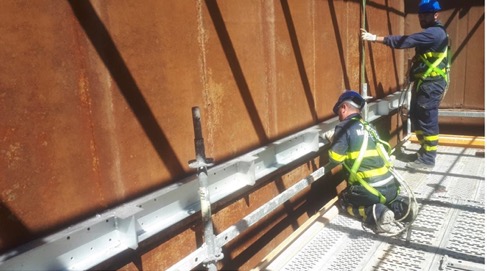 Placement of support brackets to new support beams and external reinforcement plates.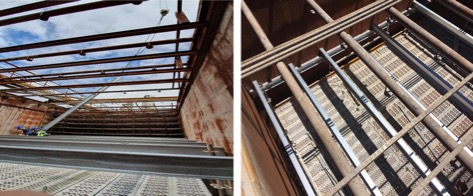 Placing new support beams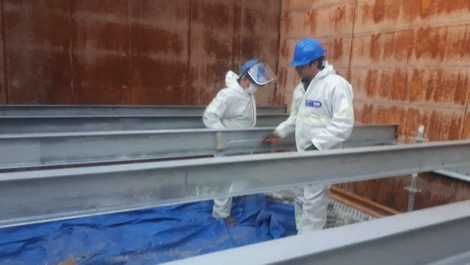 Protection with epoxy resin of the new support beams.

Fill of GS grids on GRP grids.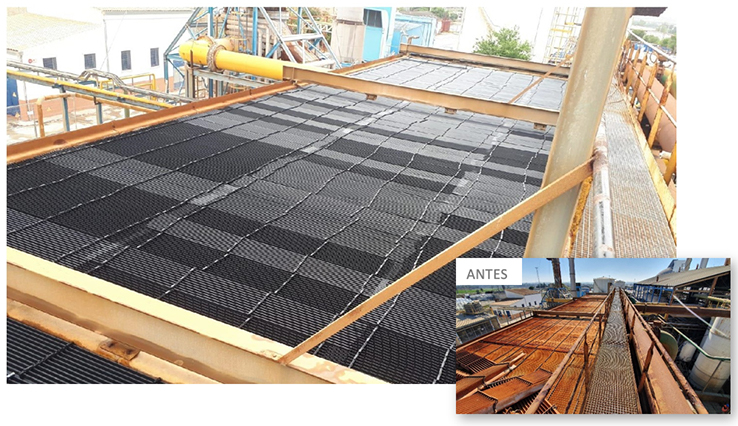 The repair work on the cooling tower has been carried out successfully, meeting the deadline and quality objectives of the new GS grid filling system supported at an accessible height from the upper corridor, which will facilitate safe maintenance of the cooling equipment in the coming years as the filling is passable and can be dismantled for the necessary annual cleaning.
Safer and more accessible installation
Economic savings due to the durability of the filling.
Corrosion resistant materials
Easy cleaning and maintenance.
Modern and renovated appearance of the installation.