Drift eliminator for cooling towers
The high efficiency drift eliminator, is formed by sheets of PVC or PP. It is above the distribution system and minimizes water loss by drag.
Royal Decree 865/2003 of July 4 establishes health and hygiene criteria for the prevention and control of legionellosis that the droplet separator must meet. Only the tower manufacturer is able to guarantee these standards and certification.
Torraval provides you the opportunity of adjust your drift eliminator to the new UNE 100030/2017 standard. This rule dictates that the water drawn flow must be lower than 0,002% of the circulating water flow. If your drift eliminators have an antiquity superior to 10 years, take advantage of our revision so that we change it, because they will require you a certificate with an efficiency lower than 0,002% and not the obsolete 0,05%.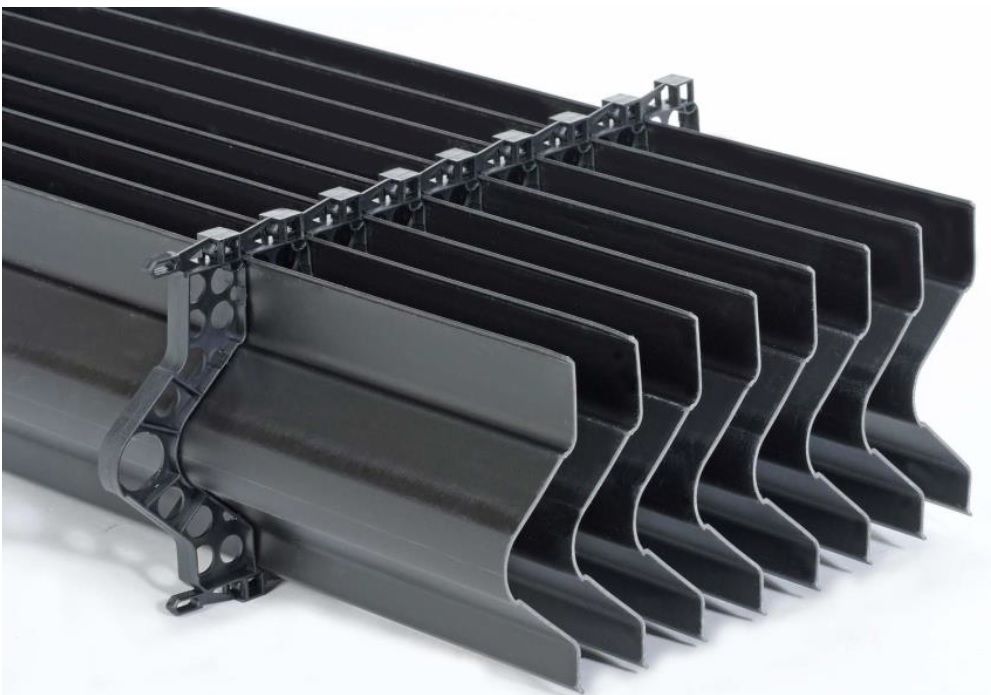 Know different references of cooling tower drift eliminators: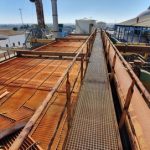 Due to the deterioration and high temperatures in summer, they have renovated the filling system and the drift eliminators, which are key elements for the proper functioning of the cooler equipment.