Drift eliminator for cooling towers
The high-efficiency drift-eliminator consists of PVC or PP sheets.
It is positioned above the distribution system and minimizes water loss through entrainment:
The drift-eliminator is a physical barrier stopping the airflow out of the tower by entraining water droplets from inside the cooling-tower.
It has the quality of coalescence: the process of merging tiny water droplets into a larger droplet unable to escape across the drift-eliminator.
On 21/06/2022 the new Royal Decree 487/2022 establishing the health requirements for the prevention and control of legionellosis was approved. Published on 22/06/2022, it will come into force on 02/01/2023, repealing the current RD 865/2003.
Concerning the drift-eliminator, the new decree makes it compulsory for the flow of water entrained to be less than 0.002% of the circulating water flow and for this efficiency to be credit in the corresponding certificate.
This will improve the safety of the towers against the proliferation of bacteria.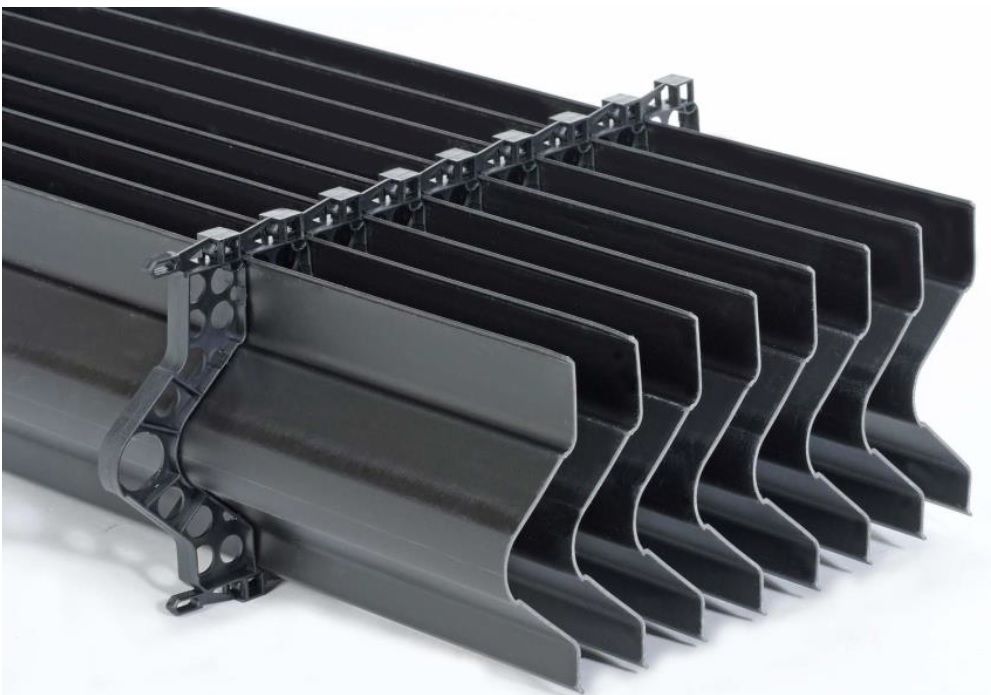 Know different references of cooling tower drift eliminators: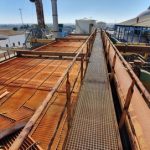 Due to the deterioration and high temperatures in summer, they have renovated the filling system and the drift eliminators, which are key elements for the proper functioning of the cooler equipment.