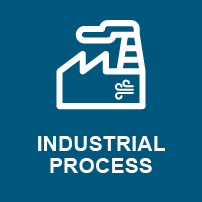 Open circuit field-erected cooling towers
Torraval designs and builds field-erected cooling towers for medium and large-size plants. They are 100% customized towers with an on-site assembly designed for large water flows. They are called "field erected" because they are entirely to measure at the customer's facilities.
Torraval has three types of series depending on their structure:
PU Series: made of pultruded FRP fiberglass profiles,
RM Series: in steel,
OC Series: in concrete.
Each of its cells can cool water flows of up to 5,500 m3/h.
The PU series is suitable for all types of industrial water, regardless of its aggressiveness. It is the most appropriate option when the flow to be cooled is of considerable magnitude and wher the cost of transport (distance and volume of the componentes to be moved) can have a substancial impact. 
Characteristics of the PU series in fiberglass:
Structure entirely made of protruded FRP profiles: calculated to support static and dynamic loads, seismic factors, wind thrust, snow load, etc.




External covering system in corrugated panels of flame retardant fibreglass.




Fibreglass diffusers (FRP).




Each machine can be equipped with various accesses, for simple inspections and maintenance to:

motor-fan group,

fillers,

water distribution system,

drift-eliminator, 




Axial motor-fan with gearbox reducer, low installed power, low noise levels.
General description 
Cooling towers of this series consist of:
• Structure and cladding
• Water distribution system
• Filling
• Drift eliminator
• Mechanical equipment
Accessibility 
The upper part of the tower consists of a hot dip galvanized steel deck. An inspection trap and an internal ladder (one by each cell) in order to allow the access to the interior of the tower are included, as well as a peripheral handrail. To reach the upper part, a ladder from the floor is available.
Air entry 
At the air intake in the lower part of the tower, optionally, several louvers are placed with the double object of conducting air inlet and avoiding water splash out of the tower.
Filling 
These cooling towers can incorporate different filling types according to water quality features:
• Laminar: clean and industrial waters. It is composed by plastic panels with flute size from 12 to 40 mm and highly efficient.
• Semi-splash: composed by mixed filling. Ideal for waters in which the content of suspended solids is high.
• Splash: it is recommended for those cases in which the content of suspended solids is extremely high. This film is composed of L-shaped plastic splash bars placed horizontally and supported by vertical stainless steel meshes, allowing large passages for water and air, thus avoiding the possibility of clogging.
Water distribution system 
• FRP open channels or plastic pipes, both systems trough gravity nozzles and impingement plates.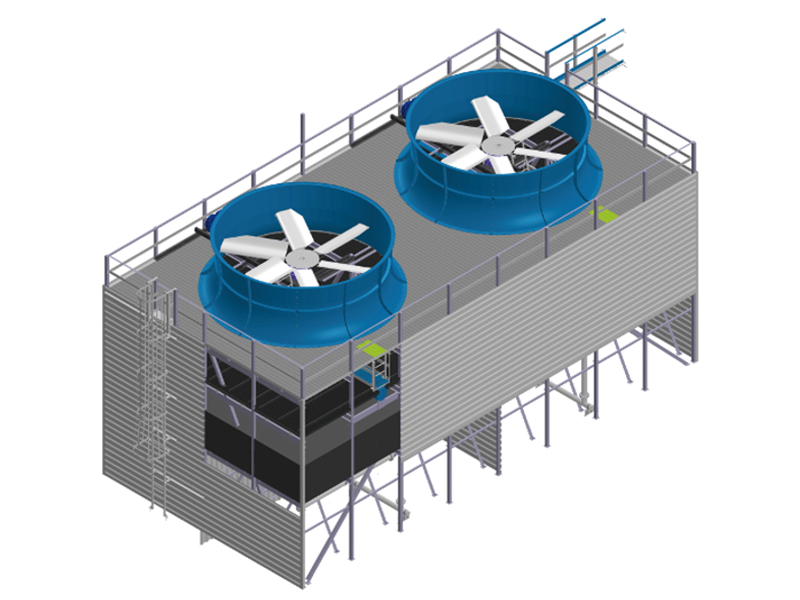 Know the different references of the open circuit cooling towers PU series: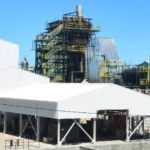 Design and installation of cooling towers in an energy production biomass plant, prepared to work in continuos throughout the year.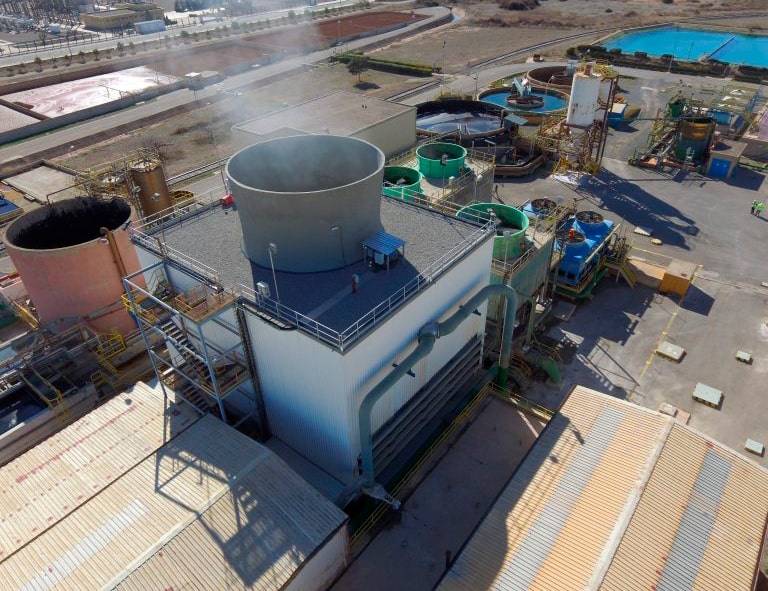 Torraval has reconditioned the old cooling tower of Arcelor Mittal, which had been presenting a prominent deterioration, in record time. They have reused the existent mechanical equipments for the compliance of the new thermal programme.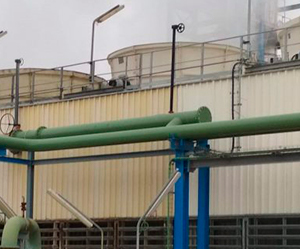 Torraval has participated in the project Polar, increasing the refrigeration of the production processes with two new towers, ensuring high security.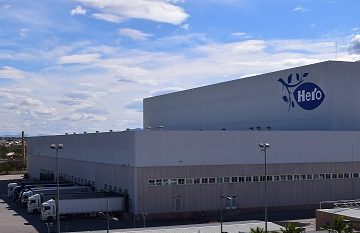 Hero has updated its dissipation system with evaporative cooling towers, managing better energetic efficiency, less acquisition cost, maintenance facility and less environmental impact.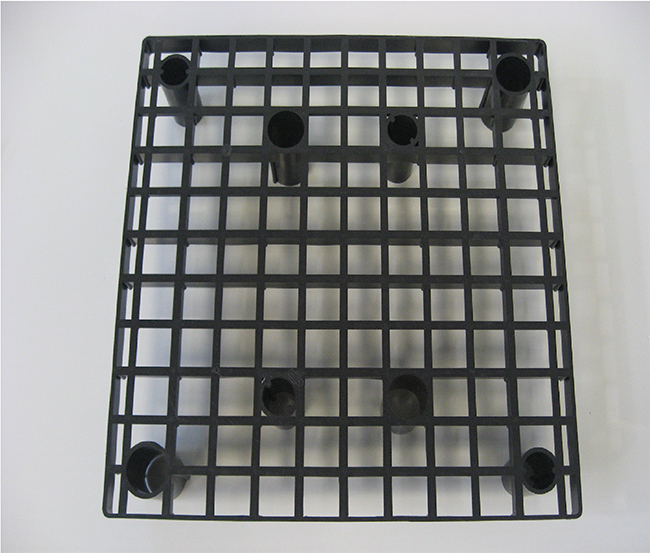 The choice of filling the cooling towers is the key to optimizing the operation and maintenance of the refrigeration equipment. It is special for waters with high solids content.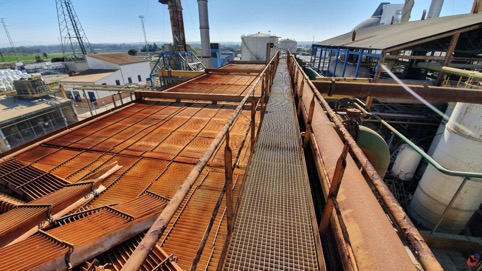 The challenge is to renovate the interiors of a 4-cell forced draught cooling tower that is more than 25 years old in an important Andalusian food plant that was deteriorating due to the passage of time.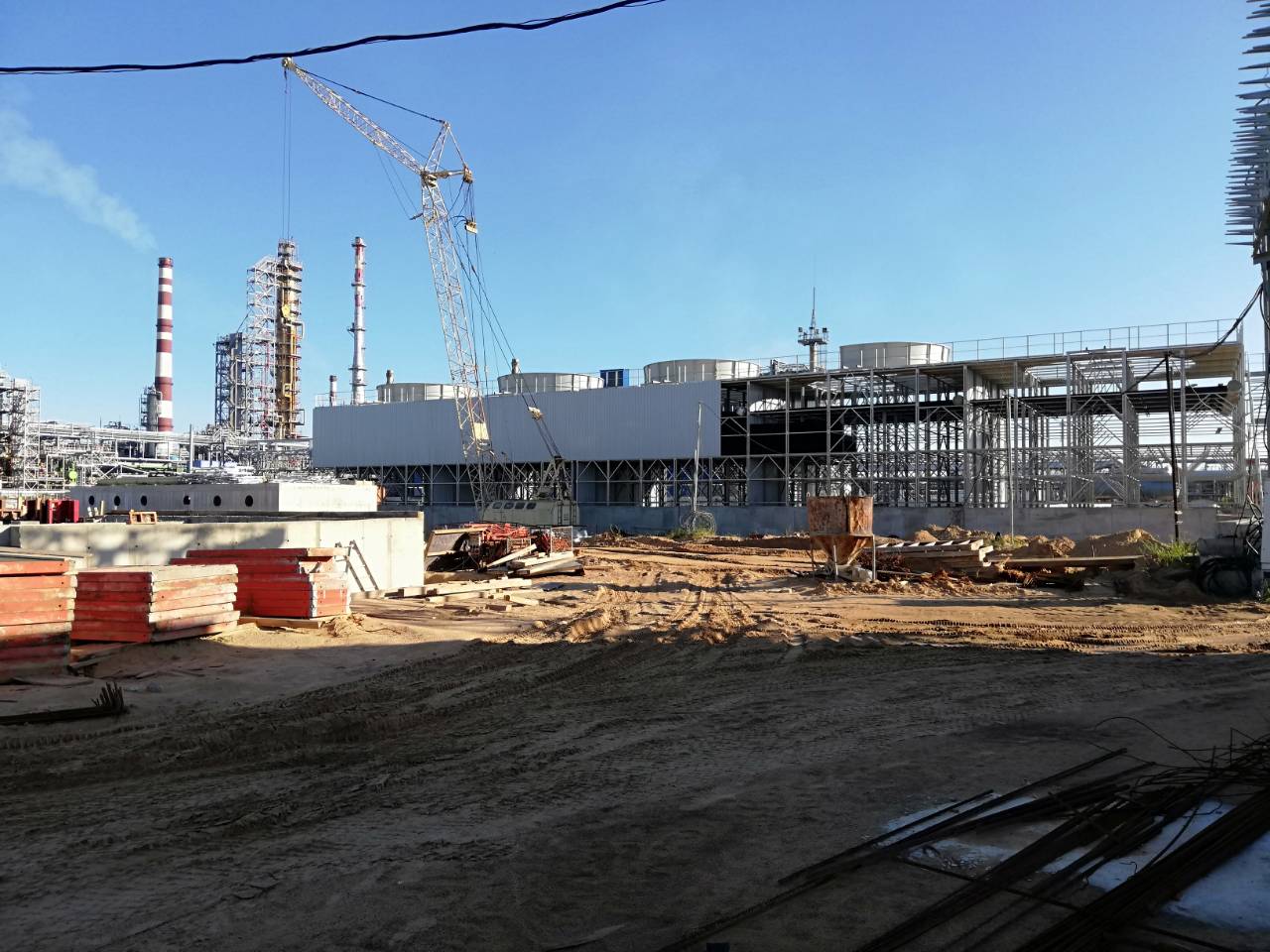 TORRAVAL Cooling has supplied the cooling equipment for the cooling system in the oil refinery of Mozyr Oil Refinery, a major oil and gas company in Belarus.