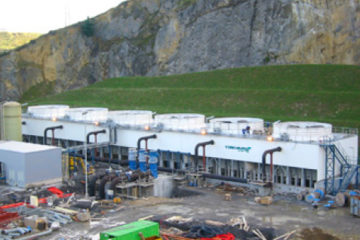 BENEFITS
• Energy cost savings.
• Reduction of maintenance costs.
• Attenuation of sound emissions.
FOUR STEPS FOR SYSTEM MODERNIZATION
1. We evaluate the thermal performance of the existing tower against the original design.
2. We model the response of the process to changes in operating temperature.
3. We evaluate different repair and update scenarios to develop an optimized solution.
4. We calculate the potential savings.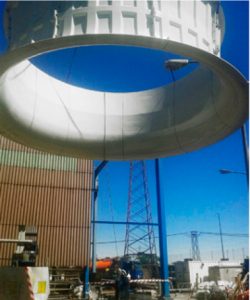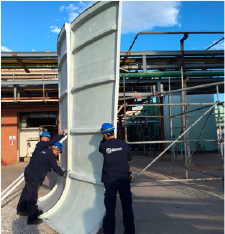 The refrigeration equipment has a long service life, but if they are not updated, they can generate costly maintenance and noise emissions.
We will identify and analyze the technical options to restore the tower:
· Replacement / repair of prisoners, such as filler, drift eliminator, distribution system, etc.
· Replacement / repair of mechanical equipment, improving performance in efficiency, noise, maintenance, etc.
· Redesign of the cooling tower to adapt it to the new working conditions.
· General repair of structure and enclosures.
WHY TORRAVAL?
Because we are specialized in making reforms, we have more than 50 years of experience providing this service and we can offer the best alternative.
Our goal is to adapt the towers to current working conditions, always looking for the best performance with the highest efficiency.
We have an engineering department specialized in the design and manufacture of cooling towers, as well as in the renovation and improvement of existing towers.
References for revamping and retrofitting in cooling towers: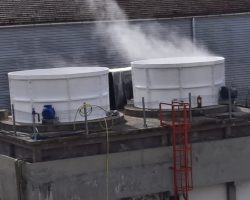 Corrosion is a constant problem in cooling equipments. It causes metal parts thinning and forms deposits in pipes with the consequent loss of installation performance.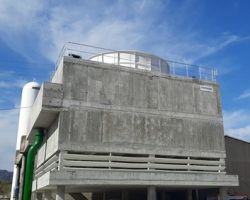 The retrofit of the cooling tower is necessary to increase the cooling capacity in order to meet the need posed by Gases Oxinorte A.I.E.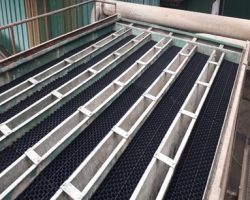 Total renovation of the cooling tower internal elements after 18 years without any maintenance prevents a cooling equipment replacement.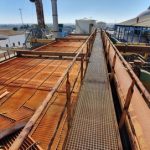 They have renovated the drift eliminators and filling bodies in four cells using more durable materials, resistant to corrosion, obtaining maintenance facility.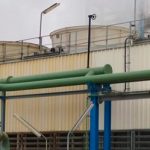 Torraval has participated in the project Polar, increasing the refrigeration of the production processes with two new towers, ensuring high security.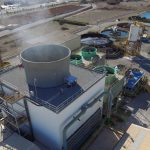 Torraval has reconditioned the old cooling tower of Arcelor Mittal, which had been presenting a prominent deterioration, in record time. They have reused the existent mechanical equipments for the compliance of the new thermal programme.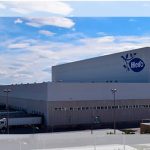 Hero has updated its dissipation system with evaporative cooling towers, managing better energetic efficiency, less acquisition cost, maintenance facility and less environmental impact.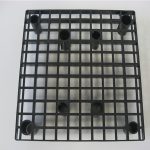 Torraval has installed a new filling technology, special for water with huge quantity of solids, with the same thermal efficiency, cleaning ease, economic save and material durability.