Evaporative condenser
Evaporative condenser is used in those cases in which the heat of the refrigerant, coming from a refrigeration system, can not be used. This excess heat is eliminated by evaporating the water. This cooling system is based on the same physical principle as the cooling towers. The main difference is that in a cooling tower the thermal exchange takes place in the filling and in the condenser in the tubular bundle through which the water or fluid to be cooled circulates.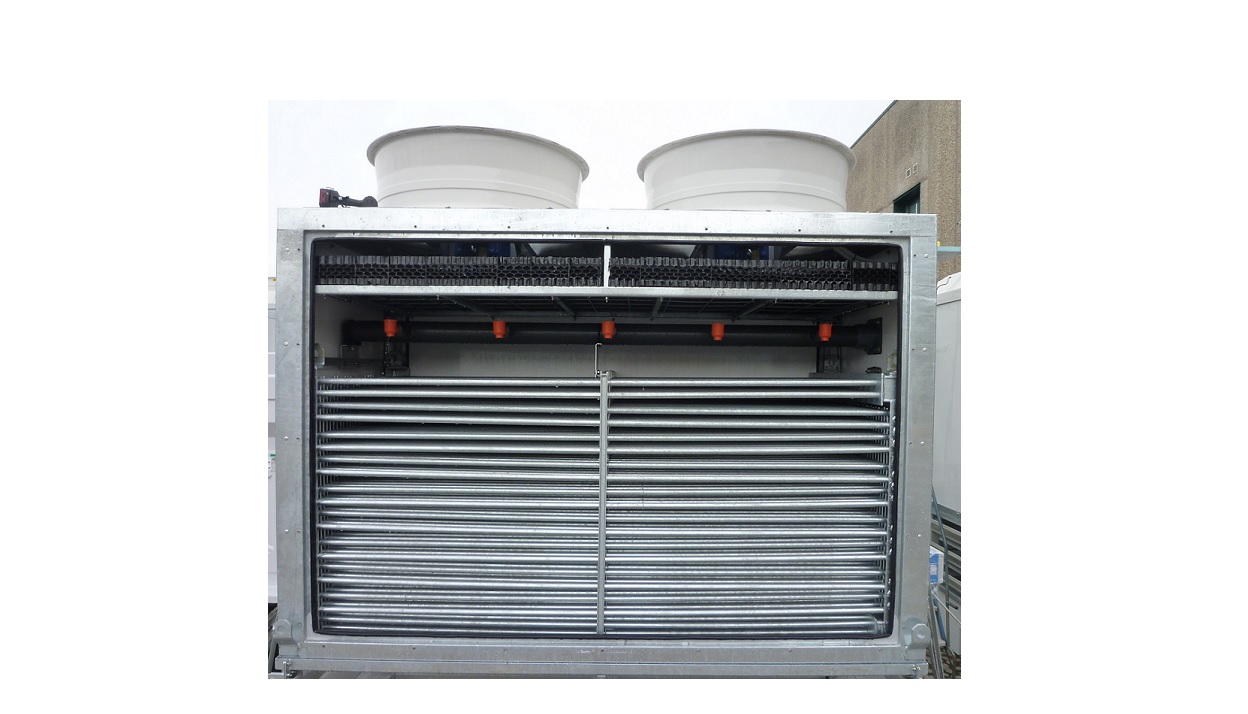 Evaporative condenser operation
The refrigerant to be condensed enters the upper collector of the coil. This is constantly moistened with water that recirculates in the evaporative circuit of the equipment.
The evaporation of a fraction of water in recirculation removes the heat from the exchange surface of the coil. The yield will depend on the ambient temperature of the wet bulb.
Choice of evaporative condenser
The evaporating water of the condensers changes its chemical composition and
His properties. Therefore, it is important to analyze the water supply to apply the appropriate treatment to the materials. In this way, we will avoid incrustations that can lower the performance of the evaporative condenser. Therefore, it is best to choose anti-corrosion materials, light structures and easily removable. These measures will reduce the costs and time allocated to inspection and maintenance tasks. In the same way, the pool of water collection must be totally sealed for a complete safety of the installation. In addition to presenting a slope that facilitates its total emptying and rounded corners to ensure optimal cleaning.
Advantages
It could be said that the energetic efficiency of the evaporative condenser is its main advantage. Therefore, it should be an option to consider in the planning of a refrigeration installation.