Theory and operation of evaporative cooling towers
The evaporative cooling towers exploit a simple and natural physical principle, the forced evaporation of a minimum amount of water reduces the temperature of the main water body. Therefore, the cooling towers represent the cooling system most used in civil and industrial applications today.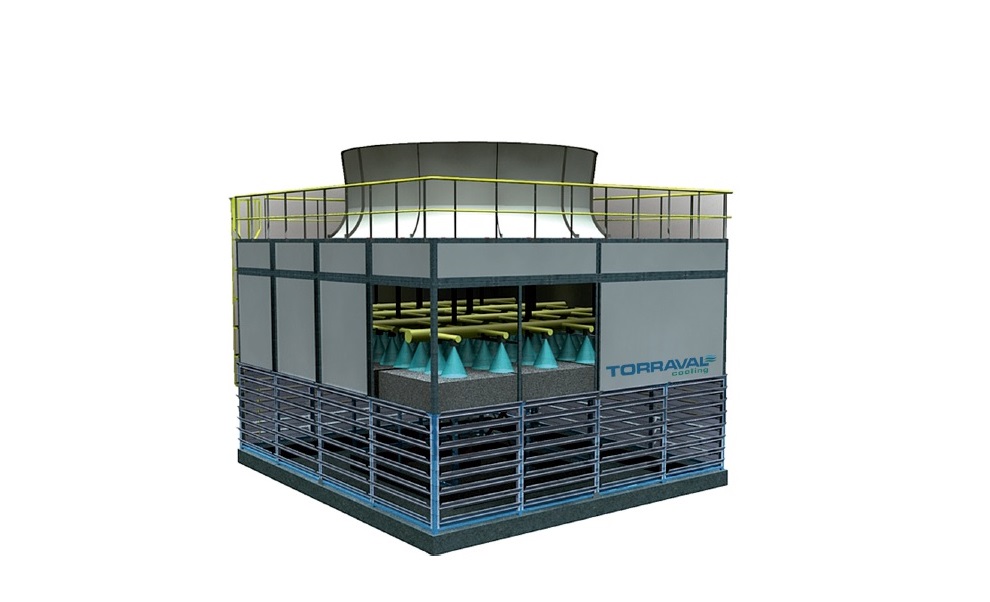 The temperature of the wet bulb in the installation area is the minimum exit temperature that can theoretically be obtained from a tower of refrigeration. Furthermore, unless the air is saturated, this value is always lower than the temperature of the dry bulb.
A cooling tower of adequate size achieves practically cooling the circulating water to a temperature of 2-3 ° C above the temperature of the wet bulb. This is due to the effects of performance factors related to air saturation.
On this basis, many designers and equipment manufacturers plan to use water from the cooling tower while sizing cooling circuits and heat exchangers. In this way they guarantee an optimum efficiency of the plant from the first stage of design.