The choice of the filling in the cooling towers: crucial factor.
¿What is the filling in a cooling tower?
The filling in a cooling tower is the place where the exchange of heat betweeen water and air happens for the reduction of water temperature. The water in the cooling circut that reaches the tower transfers the excess temperature to the air circulating inside the cooling tower. The water enters the cooling tower at the top and is distributed through the sprayers all over the surface filling.
In a steel plant of the refining of the mineral, the water of the cooling towers suffers the accumulation of solids and the difficulty of cleaning the filling. The filling of the tower is formed by hanging grids.

THE CHALLENGE
Due to this accumulation of solids and the difficulty of the acces to the filling, it ends up falling into the inner raft of the water of the refrigeration equipment due to its own weight.
The client, provisionally, had to install a support in the base of the filling, until he could find a definitive solution. In addition, the hanging grilles prevented safe access to the interior of the tower. The tasks of cleaning, maintenance and replacement of the fallen parts were carried out with difficulty.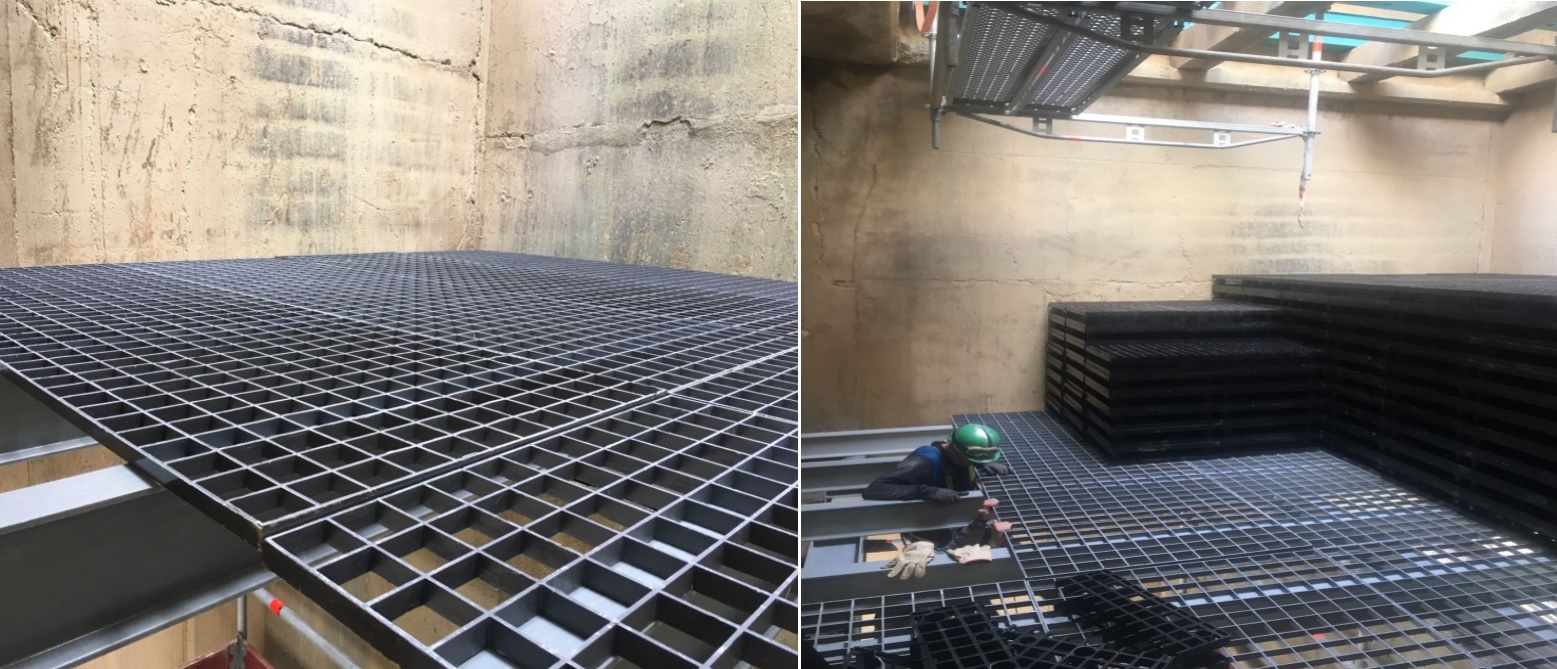 THE SOLUTION
Finally, the client explains the need of installing a fiilng for the most durable cooling tower that has the possibility of cleaning and easy maintenance.
The choice of the filling of the cooling tower is the key to optimize the operation and maintenance of the refrigeration equipment. As a result, TORRAVAL,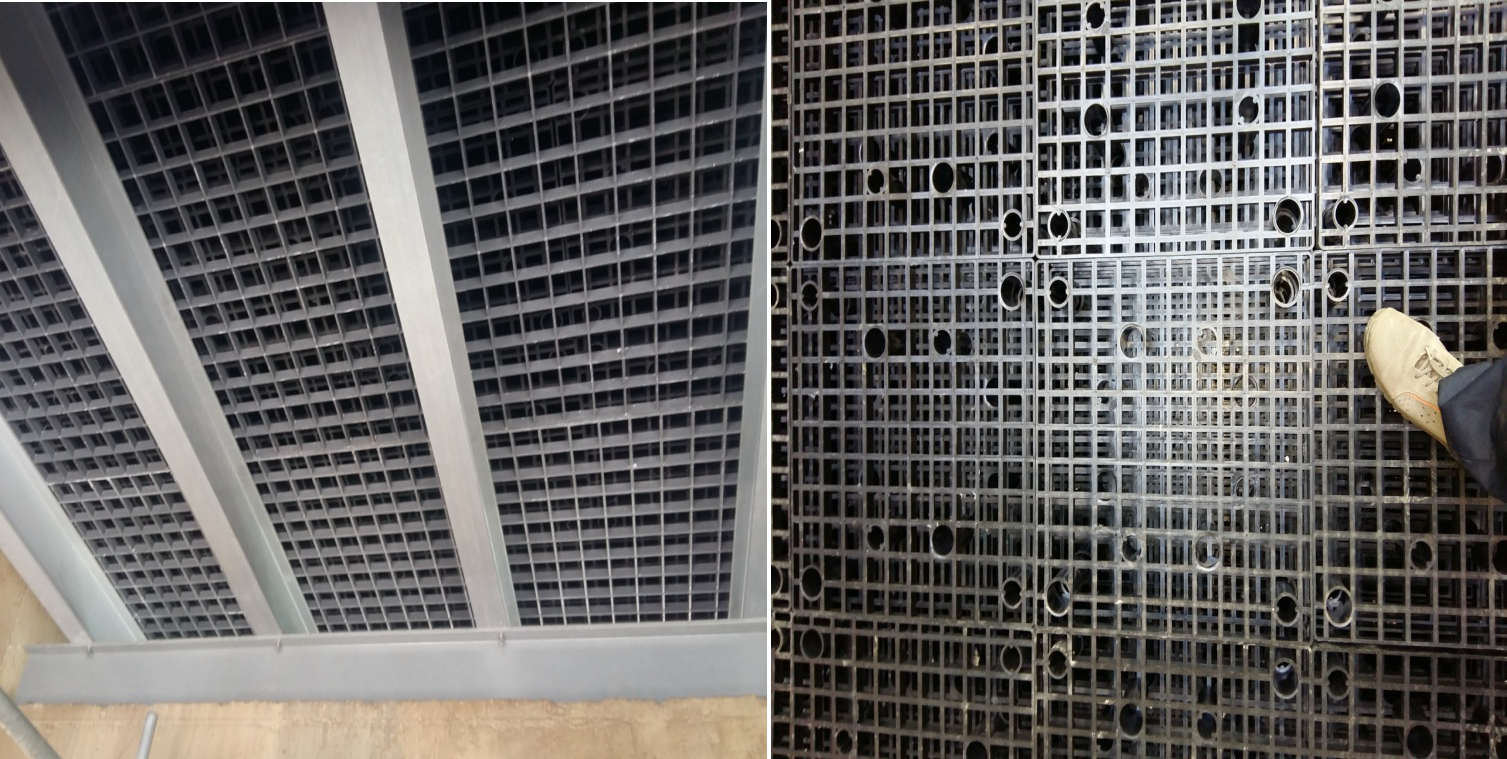 RESULTS
Elimination of any metallic presence inside the tower.

The accompaniment of cooling water had a tendency to embed itself in the steel of the previous system.

Same thermal performance.

Passable and safe surface.

The filling is accessible from the distribution system for inspections, maintenance and cleaning.