Cooling towers in snowmaking
Cooling towers in snowmaking are very important when they are combine with artificial snow cannons.
It is worthwhile to pay attention to the artificial snowmaking installations renewal as sky season is approaching,  Cooling equipments are divices to maintain or replace. Cooling towers in snowmaking represent one of the fundamental systems in the sky resort facility. In fact, refrigeration towers are the contact point between water reservoir and snow cannons.
Due to its importance inside amenities, they have to be reliable units, always in operation, securing the operational continuity of the sky resort. Cooling towers in snowmaking have to precool water for cannons, even in very cold temperatures.There are technical measures to secure the correct performance of the refrigeration equipments in extreme temperatures, such as heaters for engines, electrical resistances around  fans and fillers in materials like polypropylene, in case of circuits with direct cooling system.
Besides an appropriate thermodynamic dimensioning, TORRAVAL designs open circuit cooling towers with special technical characteristics for this specific application, taking into account the several work conditions in high mountain during winter.
The technological innovation from 4.0 industry perspective has also helped to an improvement in the industrial equipments control that configures the installation in the last years. Cooling towers in snowmaking can be connected through sensors to platforms for remote control of the functioning parameters, even by phone.
Some projects in snowmaking
MITA Group  has designed, manufactured and provided numerous cooling equipments for sky resorts in Europe and entire world.
1) Gunma prefecture in Japan. Open circuit cooling Towers PME-E 4103 Container CW Snow. A set of structural characteristics that have been adapted to the Gunma environment.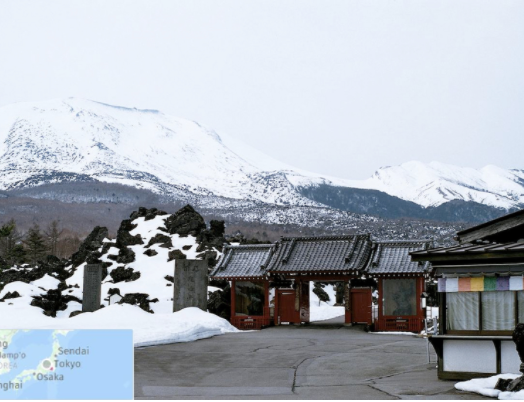 Due to the collaboration  with important artificial snow production businesses, MITA Group provides cooling towers to different sky resorts in Austria and all over Europe.
In collaboration with the engineering and design company Klenkhart & Partner Consulting ZT GmbH responsible of the general project and Hydrosnow GmbH for hydraulic systems, we contribute to the realization of these projects:
2) Filzalmsee, Brixen im Thale Austria, sky zone in Brixen imThale and Söll: construction of a plant with  5 refrigeration towers  PME – 10004 E CW SNOW  serie with  dam pool for a total refrigeration capability of 8640kW and flows of 225 m3/ spara Brixeny 150 m3/ for Hochsöll station. 
3) Höfen-Hahnenkamm, sky resort  Austria: new system with a cooling tower PME 10004 E CW SNOW serie. Cooling capacity  2072kW and flows of 90 m ³/s to increase considerably the efficiency of the artificial snow manufacture of the existing plant.
It is interesting to confirm the tendency of reducing the environmental impact of  installation's setting.
4) Most often  requirements are focus in  of sound emissions reduction when snow production cooling towers are operating.  Not only in cases that  plants are located near residential areas, but also to protect the natural habitat of different animal species.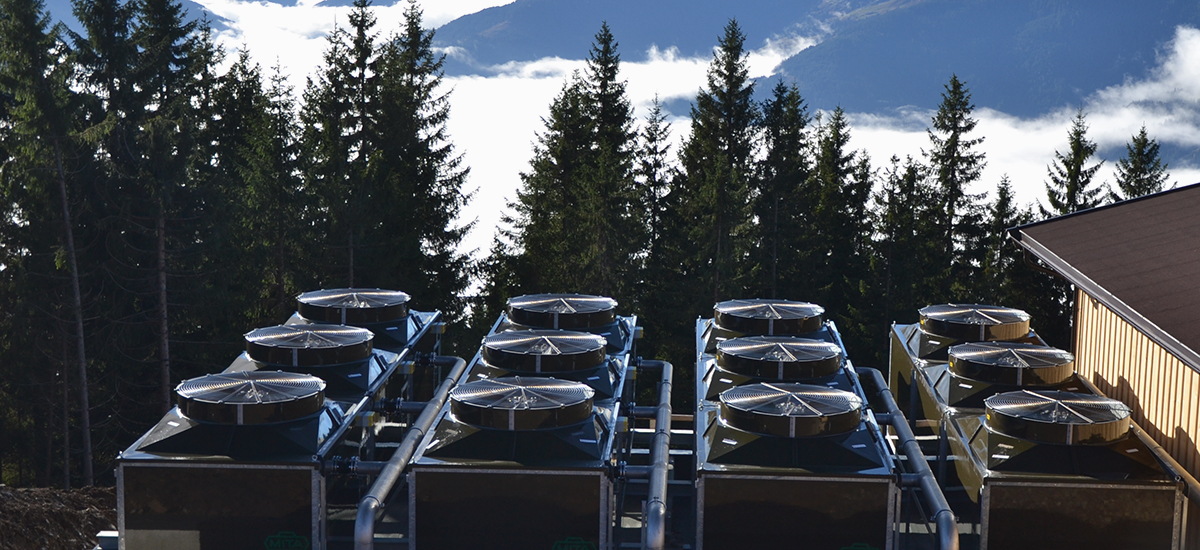 As you can see in this image, the refrigeration machines of Hopfgartenen Austria: 4 cooling towers of PME 10004 E CW SNOW serie with 3 fans each, with a total cooling capacity of 8.800 kW.
5) Reiteralm – Austria: 4 cooling towers PME 10004 E CW SNOW serie with a total refrigeration capacity of 3.450 kW. It´s interesting to see the surrounding cooling towers wood structure. Its utility consists not only on the reduction of the sound emissions, but also improving the visual impact of the installation in a natural environment.  
6) Sweden: 3 evaporative towers for the manufacturing of snow  of the PME 2853 E CW SNOW  serie. Total cooling capacity: 1.395 kW. Complete cooling towers  with lower structure, slats and  water collection pool.
7) On the occasion of the 2006 Turín winter Olympic Games, they have been used evaporative towers for the creation of the new snow plant in Bardonecchia  (Italy). Performed by Snowstar (MND Group) for the slopes that have reached snowboard races.
In TORRAVAL the priority is always the facility of use for the plant operators. We produced durable cooling towers in time thanks to the glass fiber use, equipped with big side doors for an easy maintenance.
We develop our projects together with engineering's, contractors, hydraulic installers or directly with final users. In any case, we offer to the customer a complete support to identify the real necessity and the project design guidelines, which lead us to select the more appropriate refrigeration tower and the best installation possibility.