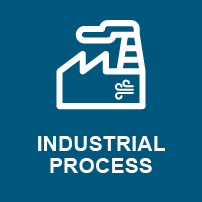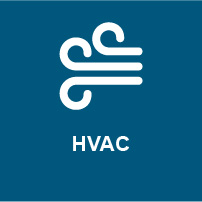 PME-E serie cooling tower
The PME-E series is suggested for medium and large size plants, all models are totally preassembled at our factory.
Axial motor-fan with direct coupling, low installed power, low noise levels.




Support structure in hot dip galvanized steel after fabrication.




Distribution system in PVC, PP or PE equipped with wide non-clogging PP spray nozzles.




Fill pack with different kinds of air/water channels, suitable for the use with different water types.




Certified PP drift eliminators (entrainment 0.01%).




Tank with sloping base entirely made of fibreglass.




Capacity: from 860 kW to 2.6MW (indicative capacity referring to a machine, thermal gradient 5°C).
Special versions
The PME-E series is also available in a special "Container" version, designed and built for easy shipment, to optimize the transport volumes and to reduce the costs.
For all basic models the following special versions are available:
• ATT – high temperature water, with max peaks of 80°C
• N – for water containing low quantities of suspended solids
• N-ATT – for high temperature water (with max peaks of 80°C) containing low quantities of suspended solids
• GS – for water containing large quantities of suspended solids
Accessories and construction variants
The following accessories and/or construction variants are available for all models on request:
• Three-phase heating element with control thermostat
• Minimum level cut-out switch
• Two-speed motor with graduated thermostat, automatic cascade
• Control panel
• Stainless steel metal parts (instead of hot-dip galvanized steel)
• Removable side-walls to allow inspection, easy cleaning and maintenance to the internal components of the cooling tower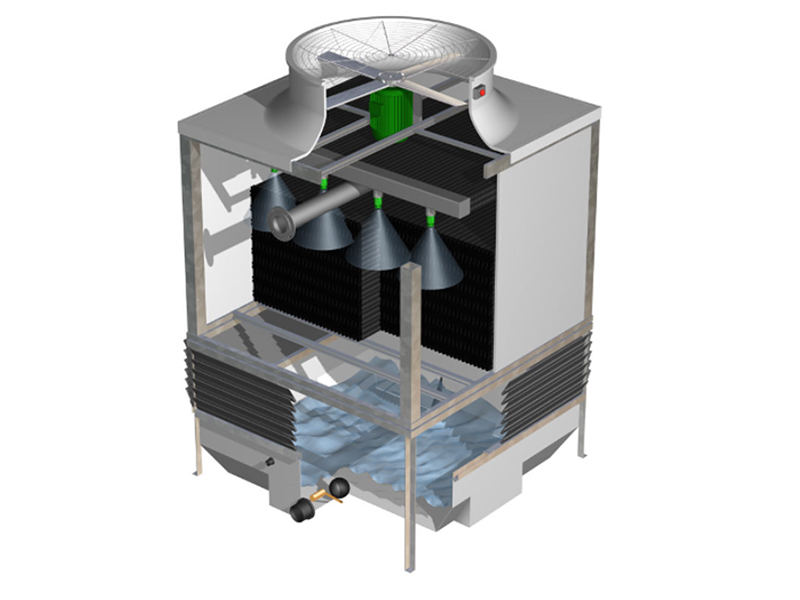 Know the different references of the open circuit cooling towers PME-E series: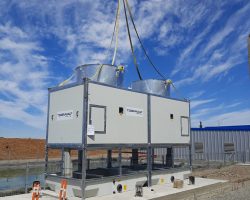 When ambient temperature exceeded 29-30ºC, the DRY cooling was insufficient, which caused the motors' efficiency and power generation capacity to be reduced.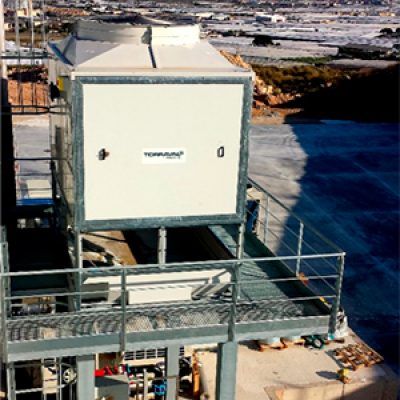 Kimitec reinvents nutrition. The aim was to integrate all the evaporative cooling equipment into a compact system and to modulate it in the smallest possible space.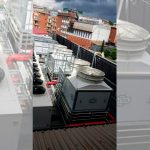 PME-E open-circuit cooling towers are part of the air conditioning system of the historic building of the Italian radio and television company, on Via Teulada 66, in Rome.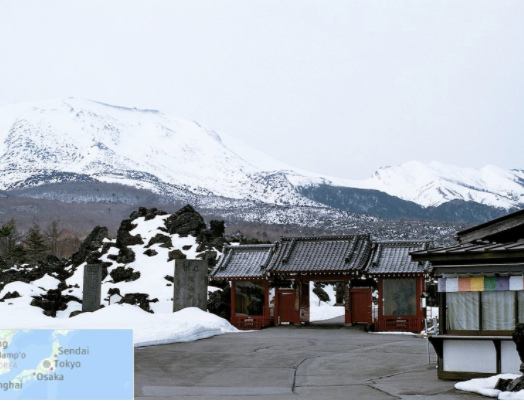 An open circuit cooling tower is supplied for a skiing facility in Japan. Cooling towers PME-E 4103 Container CW Snow are selected for performance, maintainability and durability.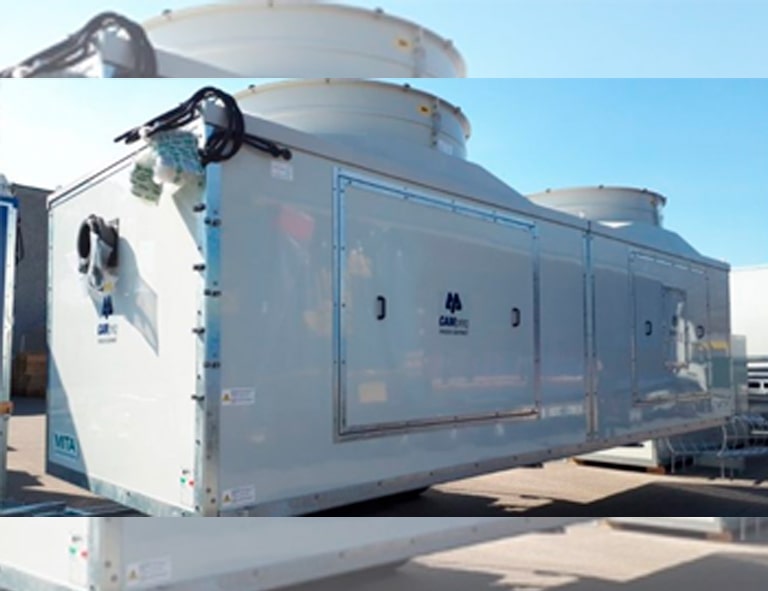 The "Super Silent" version considerably reduces the levels of sound pressure and power while minimising the power requirements of the fans.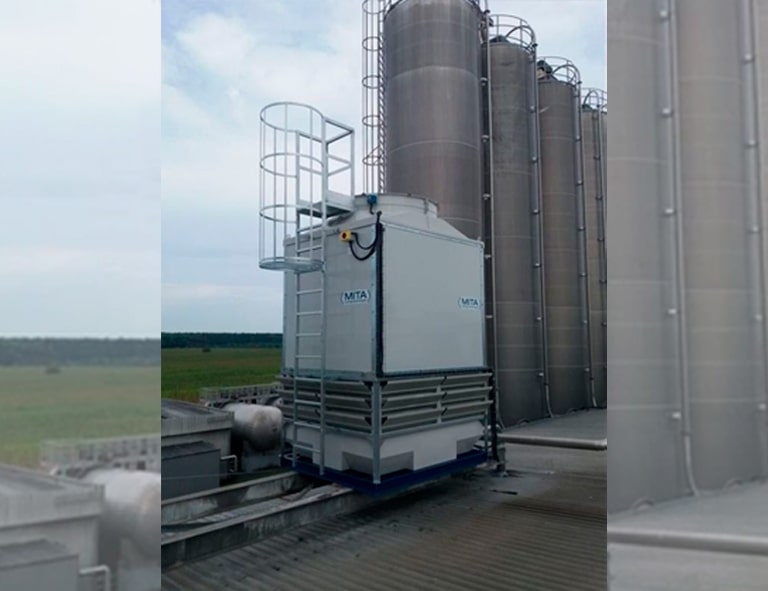 Industrial cooling towers are made of fiberglass therefore resistant to corrosion, which helps them persist effectively over time.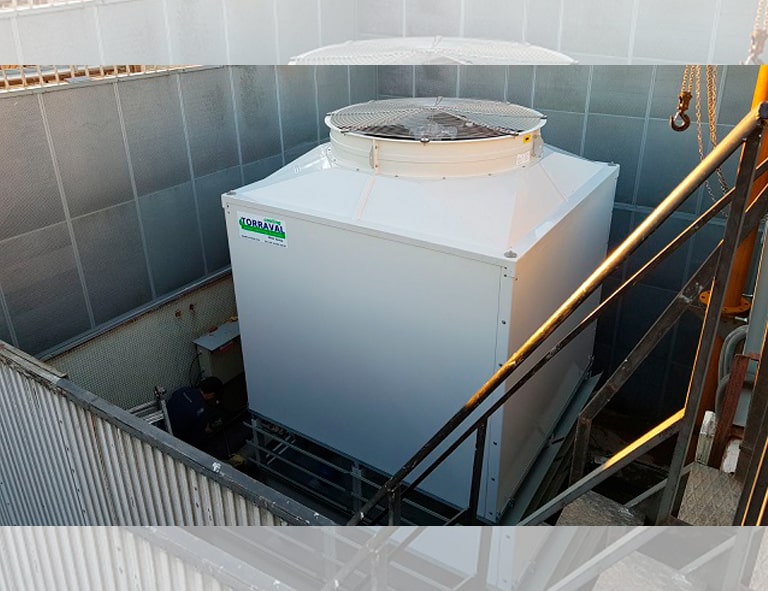 These devices use an environmentally friendly technology, require an investment lower than that required by similar solutions and are totally safe for greeting.