Evaporative, dry, adiabatic and mechanical systems
The selection of the industrial or civil cooling system must be made considering some fundamental factors. In particular, both the required operating temperatures and those related to the environmental conditions of the installation site must be taken into account. These two key factors will determine the most suitable cooling system:
For example, if a temperature of the cooled fluid below the ambient temperature is desired, a system with evaporative cooling towers is preferable: in this case, the minimum theoretical limit of the cooled fluid would be the temperature in the wet bulb of the air.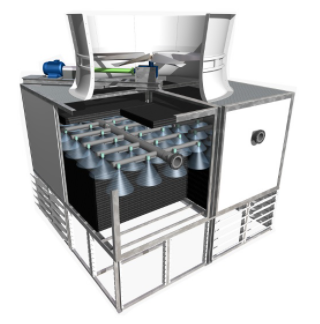 Dry air systems, on the other hand, are based on sensitive exchange, which is much less efficient than latent evaporation exchange. The limit here is set by the temperature of the cooling fluid, the ambient air. If it is sufficient to cool the fluid to a higher temperature than that of the room, that is, the air cooling should be used.
Adiabatic cooling systems
A third option is to design an adiabatic system if the fluid temperature should be equal or just slightly lower to the ambient.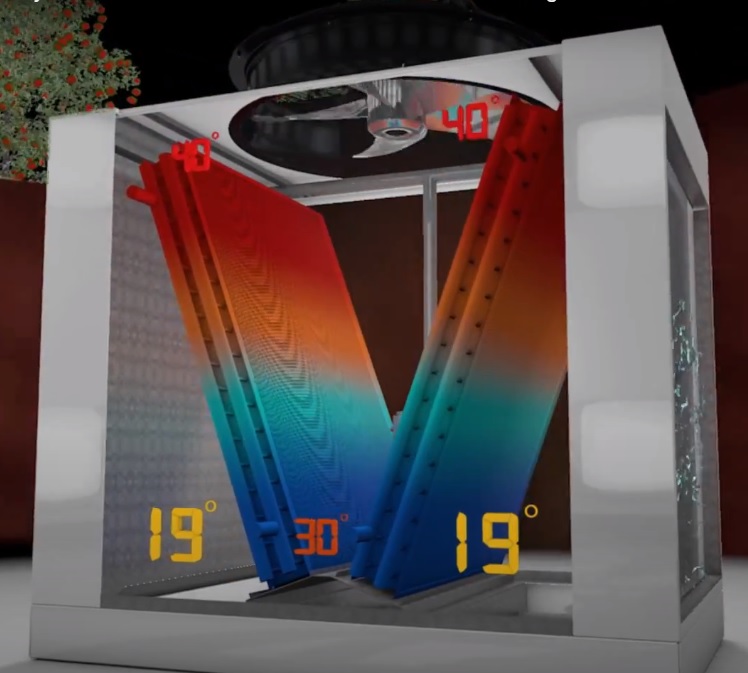 Then, we can conclude that there is no such thing as an "ideal all-season" cooling system. An appropriate selection will be determined by the project needs and the environmental conditions. This means optimizing energy consumption, space and obtaining the best operating conditions.
A separate chapter represents mechanical cooling systems. In this case, we are talking about devices that use specific mechanical components to obtain cooling such as compressors, evaporators, etc. and not "natural" elements such as air or water.