A MITA cooling tower has recently been installed on the beautiful island of Noumea (New Caledonia), in the middle of the Pacific. Carhis, a French distributor who provided the solution to an important local manufacturing company, chose to rely on MITA.
Carhis, based in Marseille, exports a broad range of industrial technologies: particularly hydraulic and air-conditioning systems, heat regulators, chillers and coolers.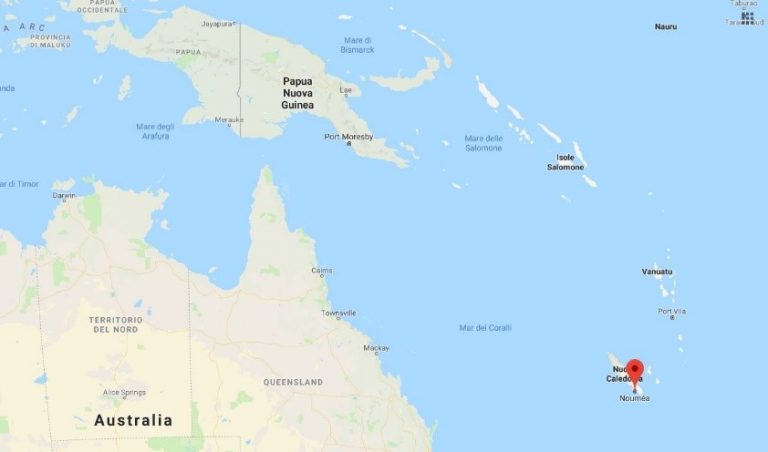 Not only do the company's interventions require technical and logistics skills to select and handle all the related equipment. It also needs in-depth knowledge of the markets and public agencies, which are so far from those in Europe. As its website clearly shows, Carhis does business in two international contexts: the countries on the African continent and those of Dom-Tom (French overseas departments and regions), therefore including New Caledonia.
The experience of more than twenty years of its founders enable them to understand their customer's real needs and select the best solutions also among cooling technology suppliers such as MITA.
Carhis' contract was on behalf of a major company in New Caledonia, a tissue paper convertor for domestic use (from maxi-rolls to finished product). The job was to replace an old cooling tower with a new, and possibly long lasting one.
Of course, the great distance for shipping it from Europe to Noumea in the Pacific was a factor to take into account.
In the end, Carhis and its customer chose a PMS 9/85 open circuit cooling tower: a compact solution, structurally made up of a single self-supporting block, suitable for small and moderate water flow systems. Transportation was not a problem due to the machine's small size.
Fiberglass (which MITA uses for all its cooling towers), makes these structures light, corrosion-proof and therefore durable. The same can be said for the distribution system, made of PVC or PP.
Additional benefits for the end user include low noise and ease of maintenance, facilitated by its wide manholes to access internal components for inspections.