We installed an MCC closed circuit cooling tower in one of Sweden's leading food companies.
MITA Group and CAMPreq (cooling process consultant) have provided this cooling solution.
In the food and beverage sector, it is important to preserve the quality of the finished product, therefore, the cooling circuit must play its role. Evaporated closed circuit towers satisfy this need better than other solutions.
The customer is a producer of drinks, fruit juices and ciders.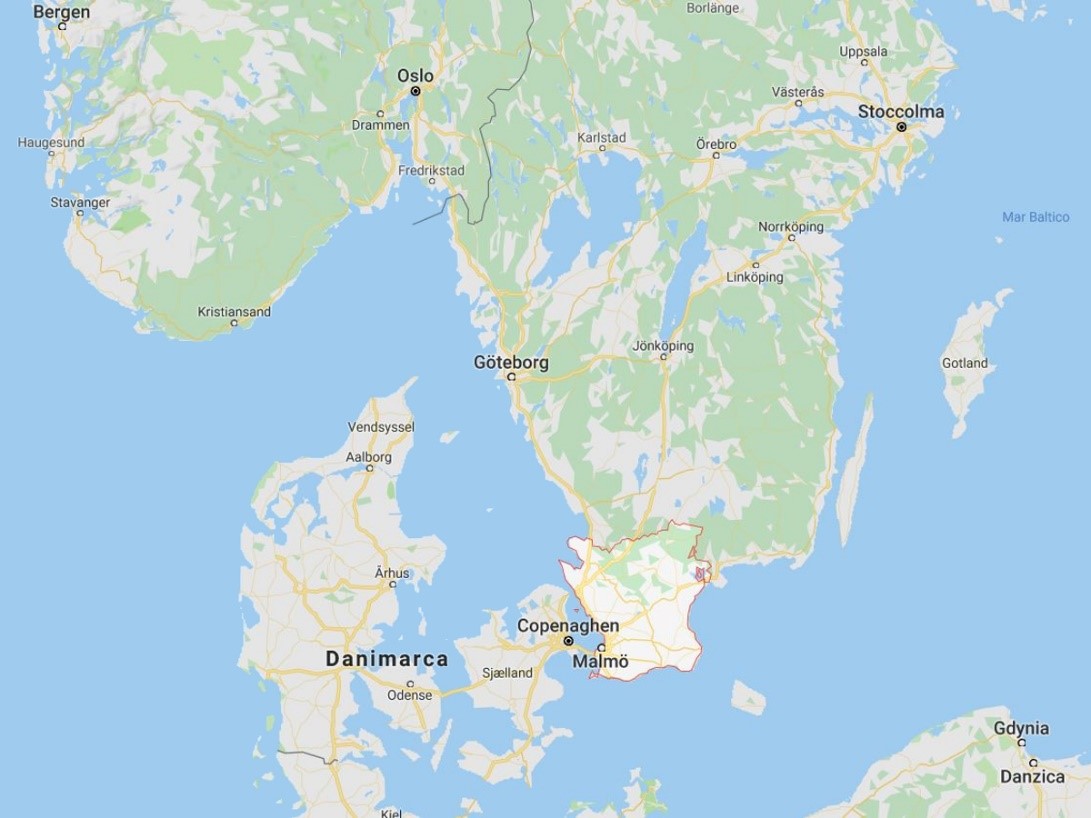 This company in southern Sweden started at the end of the 19th century and the family business continues: "Fruit-based products continue to be processed on the site thanks to the knowledge accumulated over four generations." What was more than a hundred years ago was just an apple orchard, today it is one of the main food industries in Sweden.
Its mission is to be a natural ally of the fertility of Scania, a region of southern Sweden with a much warmer climate than the rest of the country. This rural landscape encourages the continuation of gastronomic traditions.
The Swedish customer requested the advice of the MITA Group to complement the bottling phase of its production process: once the bottles are full of juice, the refrigerant used to cool them must be recovered. In addition, it requires a heat exchange process to return to the initial temperature.
The required thermal jump was significant, going from 45 to 22 °C, but with a relatively modest water flow rate required: about 11 m3/h.
The refrigerant that comes into contact with the sterilized bottles is an important determinant in the selection of the best cooling system. The cooling fluid must retain its purity properties so as not to contaminate the primary circuit.
SOLUTION: MCC closed circuit cooling tower
The fundamental mission of a refrigeration consultant is to support customer to help them make the best choice. Often, users are unaware of the scope of the data that must be taken into account to meet all their requirements, so the selection of appropriate refrigeration equipment should be based on an in-depth analysis of the production process.
The analysis of the requests led to the choice of a closed-circuit cooling tower, type MCC E3-17 D.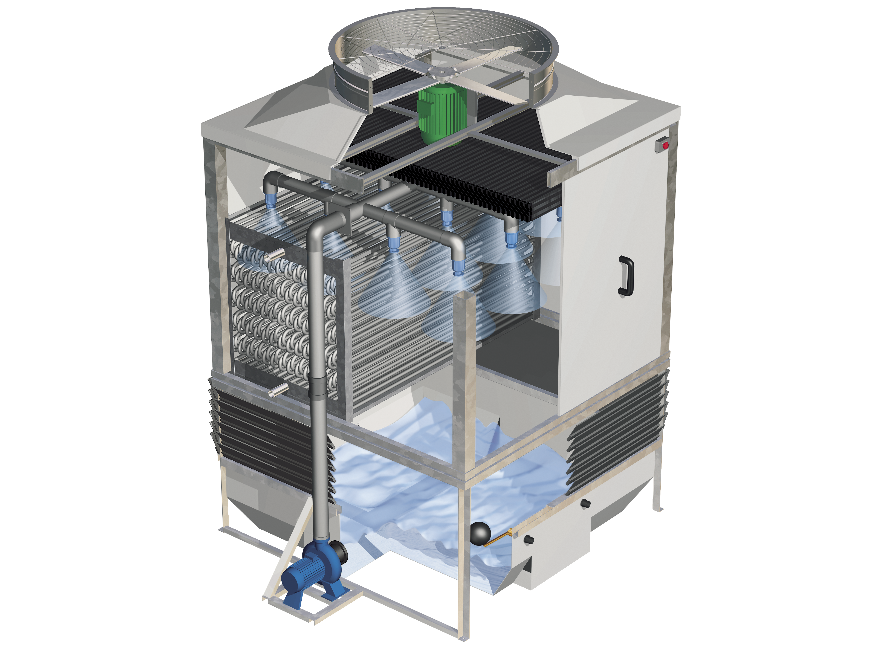 The closed-circuit is the best solution to preserve the quality of the liquid to be cooled. In fact, the latter circulates in a tube bundle and does not come into direct contact with the cooling water of the cooling tower.
Three characteristics that define this MCC closed circuit tower:
Fiberglass as non-corroding material

Side doors for easy inspection and maintenance of internal components.

The refrigerant fluid retains its purity properties and does not contaminate the primary cooling circuit.
All this is completed with the control system that integrates the frequency converter of the MITA control system to modulate the performance during use.