Closed circuit cooling towers exploit the same physical principle as their open circuit counterpart to dissipate heat. The forced evaporation of a minimum amount of water reduces the temperature of the main water body.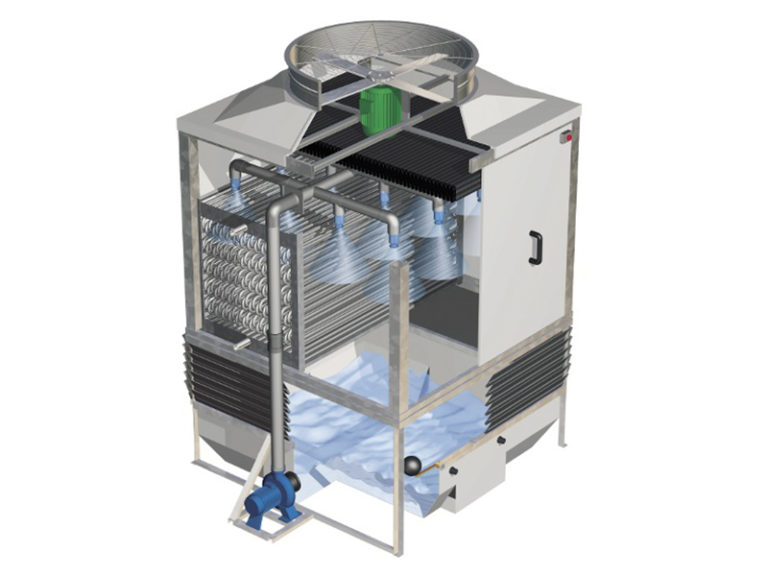 The process fluid to be cooled enters the upper head of a coil, and it constantly moistens with water that recirculates in the small pre-assembled evaporative circuit of the equipment.
In addition, the evaporation of a fraction of water in recirculation removes the heat from the exchange surface of the coil. The cooling performance of a closed loop cooling tower depends on the ambient temperature of the wet bulb.