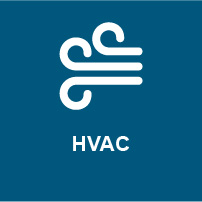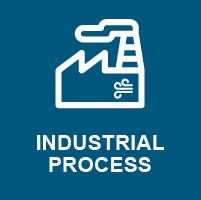 PMM serie cooling towers 
The series PMM cooling towers are suggested for large size plants. The equipment is designed according to the characteristics of each project and all models are composed of modules and components pre-assembled in our factory. The PMM series design grants a quick and economical installation besides the possibility of adaption to existing structures.
– Axial motor-fan with gearbox reducer, low installed power, low noise levels. Motors with IP56 protection.
LOAD BEARING STRUCTURE in hot galvanized steel of high thickness (galvanization process according to UNI EN ISO 1461-99, thickness not less than 80 microns).
CASING composed of 22 thick polyester resin sandwich panels. Reinforced with fiberglass with isophthalic resin for protection against UV rays.
Spealing between the supporting structure and the panels is guaranteed by special bituminous sealing gasket.
The cooling tower enclosure is equipped with two large access doors (man size) in hot.dip galvanized steel. This allows easy inspection and quick and safe access to the inside of the cooling tower.
PERIMETER FRAME WITH FILL PACK SUPPORT in hot galvanized steel of high thickness (galvanization process accordance with UNI EN ISO 1461-99 standard, thickness not less than 80 microns). It is located and fixed to the base of the cooling tower body forming a sturdy structure. Hot dip galvanized steel after fabrication metal supports are fixed to the frame supporting the fill pack.
FAN DECK completely made of non-slip galvanized metal, in accordance with safety regulations. The fan deck is walkable and enclosure stairs with handrails are available as optional elements.
NUTS AND BOLTS in stainless steel AISI 304.
AXIAL FAN SYSTEM with TRANSMISSION shaft consisting of:
Motor three-phase, 4-pole, IEC2, IP56 electric motor, class F / B insulation, with tropicalized winding, multi-voltage (400/690 V) and multi-frequency (50-60 Hertz), located outside the fan stack.

No-reverse gear system.

Flexible drive shaft.

Gearbox reducer at right angles in special execution for cooling towers.

Axial fan with aluminium blades, pitch angle ajustable when at rest, joined by central hub directly coupled of the gearbox that operates at low revolutions. Characterized by a low noise level.
FRP segment fan stack, designed to optimize fan performance, reducing energy consumption. Galvanized steel frame to support the entire fan group, the motor, the drive shaft and the gearbox.
High efficiency DRIFT ELIMINATORS certified by EUROVENT. They consist of PP sheets of three vacuum thermoformed folds and welded together to form panels that guarantee maximum drop separation efficiency of the air flow extracted by the fan.
WATER DISTRIBUTION SYSTEM composed of PN 10 pipes and complete connectors with flanged connection. Made of plastic material, consisting in a main header and branches with non-clogging spray nozzles, static type. This system grants a perfect and uniform spraying of the filing, and therefore optimum performance. The nozzles are made of isotactic polypropylene with full cone spray (120º angle).
FILL PACK (or heat exchange surface) consisting of PVC or PP sheets, vacuum thermoformed and welded together (air / water channels of different types suitable for cooling different types of water). The shape and size of the padding optimize the contact between air and water and, therefore, the heat transfer process.
LOWER SUPPORT STRUCTURE composed of galvanized steel profiles, designed to be installed in a concrete water tank.
AIR INLET LOUVERS made of FRP, designed to fit the lower structure mentioned above.
All models are available in the following special versions:
ATT: for high temperature water (maximum peaks of 80º)

NVC: for moderately dirty water with small amounts of suspended solids.

NVP: for moderately dirty water with small amounts of suspended solids at high temperature (maximum peaks of 80º)

GS: for very dirty water that contains large amounts of suspended solids.

SILENT: different technical solutions to reduce the noise.