MCT serie cooling towers 
The MCT series is suggested for small/mediumsized installations and indoor installations. All models are totally pre-assembled at our factory.
Tower body and tank entirely made of fibreglass, corrosion-free material.




Fill pack in PVC or PP with a high heat exchange surface.




Distribution system in PVC or PP equipped with wide non-clogging PP spray nozzles.




Centrifugal motor-fan with transmission belt, low noise levels.




Air inlet and outlet silencers available.




Capacity: from 28 kW to 1.5MW (indicative capacity referring to a machine, thermal gradient 5°C).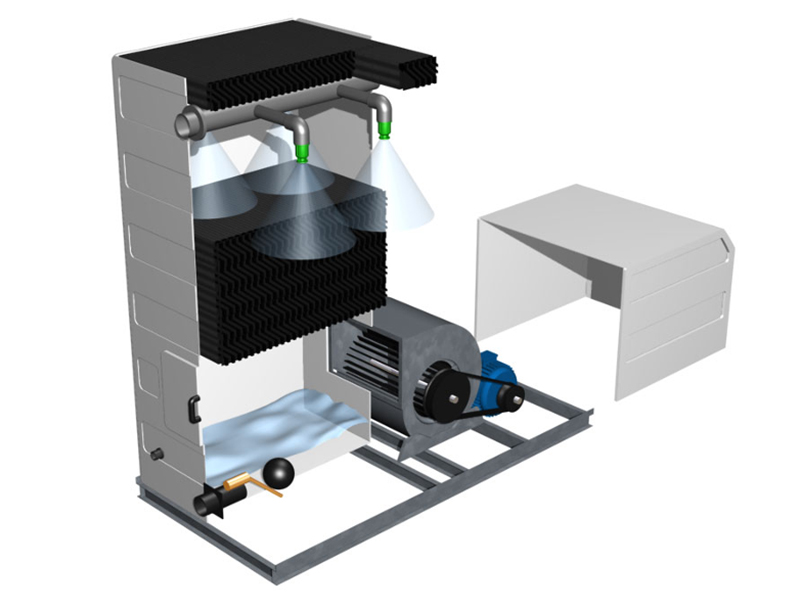 Know the different references of the open circuit cooling towers MCT series: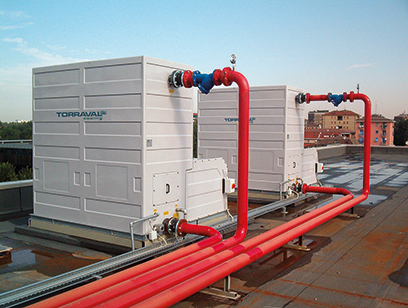 As cooling consultants we provide a solution to one of the most influential cultural institutions in Eastern Europe: the "Taras Shevchenko" National Opera and Ballet Theatre of Ukraine in Kiev.