Heat exchangers provide the biggest global economic performance regarding the heat transmission efficiency, that is why they are so used in the industry.
Its main characteristics are:
High exchange efficiency.
Wide range of plates and frames for different working pressures.
Flexible design to cover future needs by varying the number of plates.
Low maintenance.
Easy opening for repair and cleaning.
Excellent for heat exchange between sufficiently clean fluids and working conditions of up to 2.5 MPa and 150ºC.
All exchangers have PED, ASME, JIS type of approval and other pressure vessels codes upon request and they are tested before shipment, in our factory in Torrelarragoiti Zamudio (Vizcaya).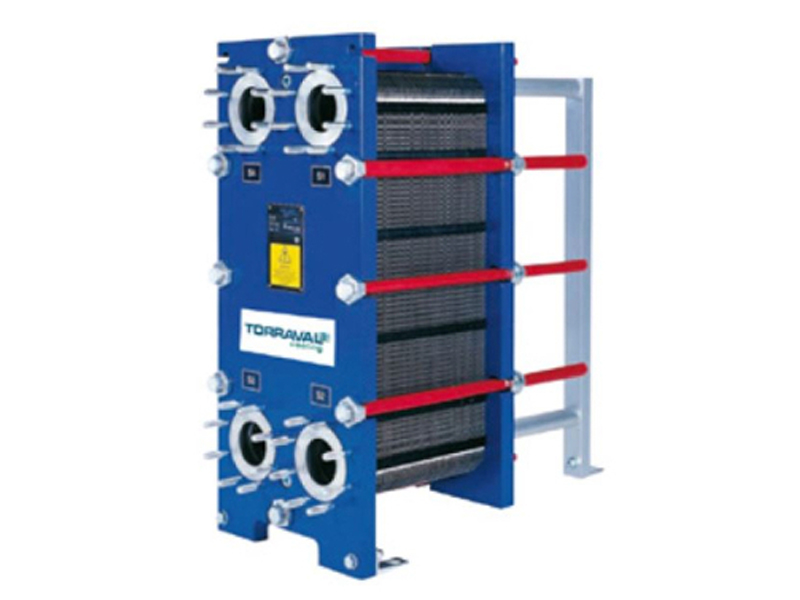 Ask us about the range of SERVICES we offer to improve the performance of heat exchangers extending their life safely and efficiently, on 944520000, info@torraval.com, or via the questionnaire.