Torraval Cooling, part of Mita Group and a reference company in the evaporative cooling sector, acquires 100% of the company Intercal.
This operation, included in the company's 2024-2026 strategic plan, is part of Torraval's growth strategy through service and opens up new business opportunities in this field.
With this operation, Torraval Cooling adds a team of qualified technicians, providing, in addition, an important presence in the eastern part of the Spain.
Customer service has always been in Torraval Cooling's DNA and with this acquisition, we reinforce our presence and multiply our service capabilities", says Pablo Garrido, General Manager of Torraval.
At the head of Intercal will be Joan Duran, a professional with more than 20 years of experience in the industrial refrigeration sector who recently joined the Torraval team at the beginning of the year.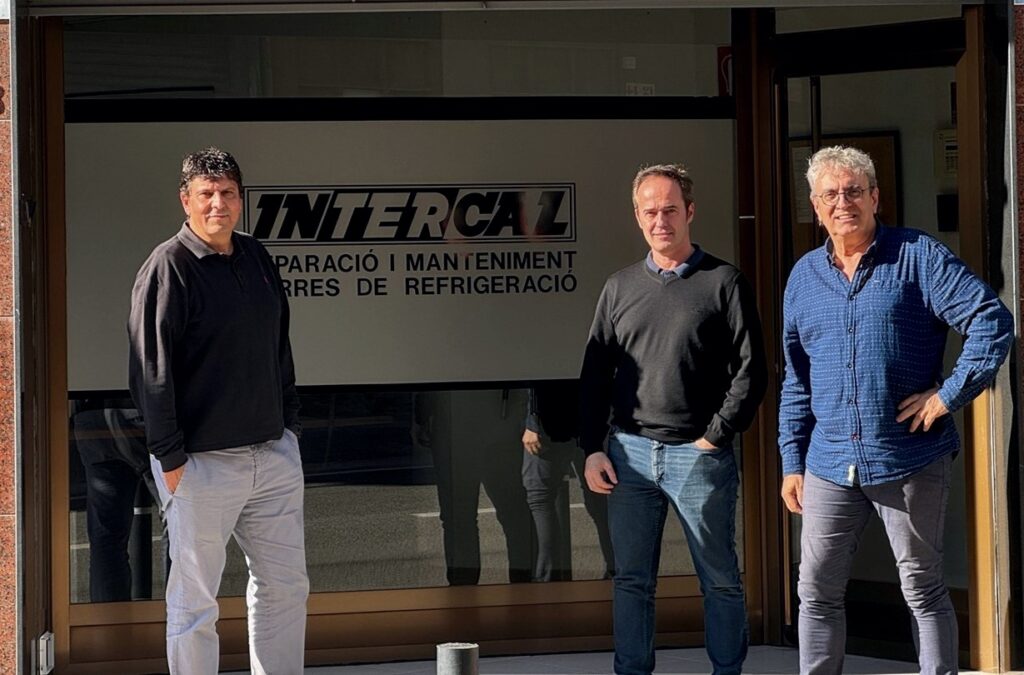 About Torraval
Torraval Cooling, a company founded in 1967 and with a long local and international experience as a manufacturer of cooling towers, designs, manufactures and markets customised cooling equipment.
Torraval manufactures evaporative and adiabatic cooling solutions in process industry, HVAC, industrial refrigeration and commercial refrigeration for the process and field industries for power generation plants, oil and gas.
About Intercal
Intercal is a company located in Barcelona, with more than 35 years of history and dedicated to the installation, repair and maintenance of all types of cooling towers and evaporative condensers.