Cooling towers need maintenance like all devices inserted in a technological system.
Thanks to their simplicity of construction, cooling equipment generally does not require particular attention, but the observance of some simple and effective guidelines to keep them always in optimal operation.
Cooling tower water treatment
The most sensitive aspects are certainly attributable to the nature of the water in circulation. That is to say, not only the attention to the type of water to be cooled, but also how this water is controlled and conditioned so that it does not deteriorate from the physical and chemical point of view.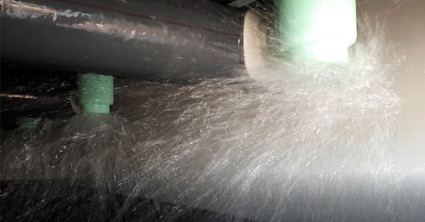 Well treated water, which prevents deposits and incrustations in the evaporative cooling tower, also has a great positive influence on minimizing the possible proliferation and diffusion of organic substances such as algae or bacteria, including the most common and potentially dangerous which can cause legionnaire's disease.
Safety and efficiency go hand in hand
A clean cooling tower means an always optimal cooling equipment, therefore, able to offer maximum efficiency with minimum consumption: Both in terms of electricity and evaporated and purged water.
Good practices provided by a tower manufacturer
Obviously, the components that make up the cooling tower also benefit from proper water management:
The filler has a longer life
Motors and fans operate in better conditions thanks to the less aggressive water that can deteriorate the most sensitive parts.
With regard to the practices to be followed to obtain this condition, it is generally sufficient to comply with the specific indications provided by the manufacturer with regard to periodic checks and maintenance, as well as the physical-chemical parameters to be respected for the water in circulation.
There are also more general guidelines, often mentioned in manufacturers' manuals, that provide "best practices" valid for all systems where evaporative cooling towers are used.  Prestigious bodies in this respect are Eurovent, Cooling Technology Institute, Assoclima (Confindustria).