Vibrations in cooling towers
Vibrations in cooling towers are a clear indicator of the state of health of the cooling tower.
It is a fact that any machine that rotates or has any rotating component has an imbalance and produces vibration. But it is necessary to determine when this vibration is within the permitted limits and when it needs to be corrected.
The regulations establish maximum vibration limits for machines and mechanical equipment depending on the power and the rigid or flexible nature of the equipment in question. However, these limits are broad and range from minimum vibration levels to those that require immediate shutdown as a response.
Critical elements in cooling tower vibrations
The fan causes the most vibrations in a cooling tower.
We always recommend the installation of a vibration switch that immediately stops the fan operation when it reaches the vibration level set in advance, thus avoiding problems.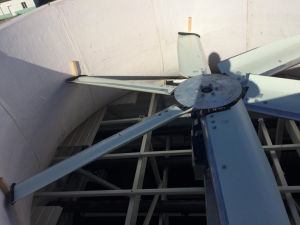 The second element where vibrations can occur is the gearbox.
As a predictive technique to anticipate critic vibrations, vibration sensors are proposed that are strategically placed near certain gearbox shafts and continuously monitor the vibration produced and its evolution.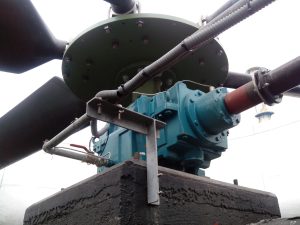 A third derivation is that the vibration is due to a badly designed or altered tower that enters into resonance. In this case, the vibrations are not due to any mechanical failure. Resonance is a phenomenon that amplifies a vibration. It occurs when a vibration transmits to another object whose natural frequency is the same or very close to that of the source of it. The vibration resonates in other elements, and the vibrations intensify. It occurs as a contagion effect. Determining the frequency at which the vibrations occur helps to solve the problem. It is a matter of removing the vibrating object from that wave frequency that produces vibration and resonance.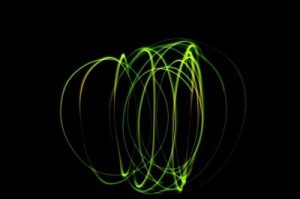 As experts in cooling towers and their problems, we know that attention to possible vibrations is essential for the proper functioning of the cooling-tower and the whole process that depends on them.
Therefore, daily routine maintenance should include visual inspection of the area to detect water leaks, strange noises, and vibrations.
If you want to prevent this problem or have any questions about vibration in your cooling tower, we can help you. Contact us through our contact form or by calling 94 452 00 00.